We are back!
Wednesday, February 14, 2007 - Posted by Oscar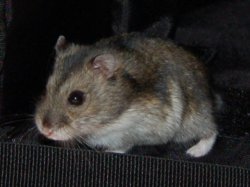 Hello everybody, we're back. We didn't write for a long time because Papa had to study for his exams, then he went to Spain and after that he was busy with his work.
Luna and I were getting upset because we have many things to tell you. I decided that I would try and learn to use Papa's camera so I could take photos myself. I went inside Papa's camera bag, but I couldn't find it there. I will try again some other time, because it was a fun place even when the camera wasn't there.
By the way, we ordered Papa to update the design of our website because it took him so long to post. Now you can click on our profiles on the right to read more about us. What do you think about the new version?