How to eat tofu
Wednesday, April 13, 2005 - Posted by Nana
Today I'm going to teach you how to stuff a big chunk of tofu in your cheek pouch...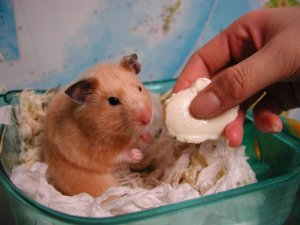 First, you have to be a nice girl and make cute faces. After that, Mama will bring you a big piece of tofu because you're so cute (like me).
Grab the tofu with your hands and bite it. Put it in your cheek pouch.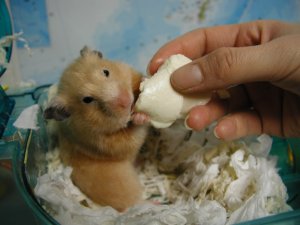 Keep biting and put the pieces on your pouch.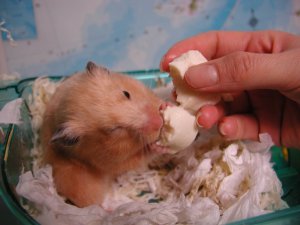 Bite another chunk.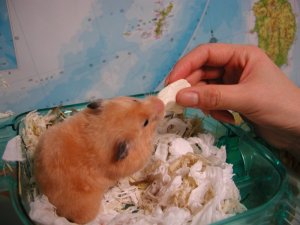 Your pouches will feel fresh. Tofu not only is good for your health, it is also refreshing!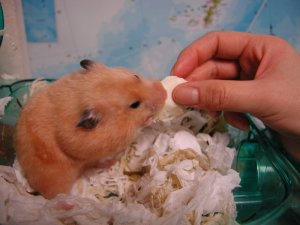 It also tastes good.
Probably your pouches will feel full at this point. Use your other pouch if you have to.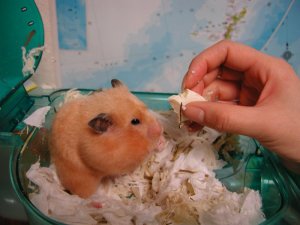 Keep biting.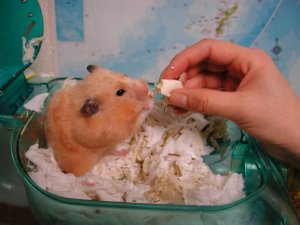 Finally, grab the remaining tofu and put it on your pouch.
You can now say thank you to your mama and go to your nest and enjoy eating your tofu!