Pasta time
Tuesday, April 11, 2006 - Posted by Nana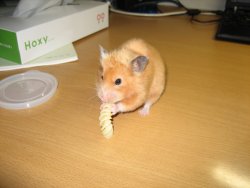 Yesterday Papa gave me a bit of boiled pasta. I like it very much because it's warm and tender. He says that one piece is enough for me, but I don't agree. I want as many as he can give me. This is what I do: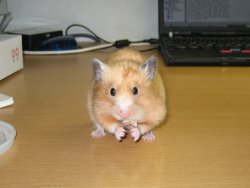 First, I wait until he's not paying attention. I know when he's looking somewhere else because he takes his camera and looks at it instead of me. While he can't see me I put the piece of pasta in my cheek pouch.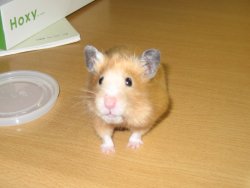 When he looks again I just have to do one of my I-don't-know-what-pasta-you're-talking-about faces and look at him and wait. Often he gives me another piece.
I'm sure he has no idea about what happened to the first one he gave me!